Rued Langgaard's secret love, Dora, has been found. After three years of research, Claus Falk-Larsen at this year's Langgaard Festival presented the probable identity of the mysterious young woman, with whom Rued Langgaard fell in love in 1913.
Dora left many marks on Langgaard's compositions and his life. Her great influence is described in detail in Bendt Viinholt Nielsen's book The Ecstatic Outsider, and thanks to the new biographical information about Dora, one can now see that their destinies were closely linked. They had much in common, but also many common circumstances against them.
Born in 1891, Dora From was two years older than Rued Langgaard. She came from a respectable Copenhagen family; her father was head of the Criminal Court.
Langgaard and Dora met in 1913 on a summer holiday in Kyrkhult in Blekinge. It seems that Dora took initiative for the first contact; at least, Langgaard's mother noted that two young ladies at afternoon tea turned to Rued and asked him to play a little on the piano. Dora was on holiday in Kyrkhult with her friend Ellen, whom the Langgaard family knew in advance.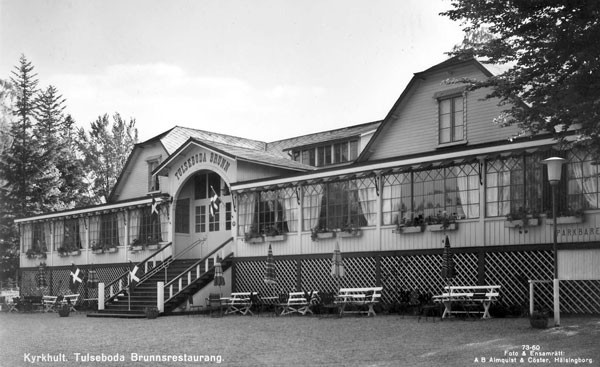 After meeting Dora, Langgaard composed four love songs with the title Summer 1913. How things then developed is unclear, but for a year Dora and Rued had a connection of sorts. Probably in a decent manner in form of strolls, correspondence and tea. But in 1914, the contact came to an end. What happened between the two – or rather didn't happen – is not known. For three years there are no traces of their relationship.
In 1917, it was announced in Dora's parish church, Garrison Church, that she was to marry Mr. Axel Abrahamsen, an employee at Danish East-Asian Company. Langgaard had no permanent employment and could hardly support a family. At that time, he occasionally worked as organist at the Garrison Church, and maybe that was why Dora preferred to marry Axel in another Copenhagen church.
In the years 1918-19, Langgaard was completely obsessed with memories of Dora. He wrote many compositions that refer to their common past. Several titles of his works include the name Rosengård (Rose Garden), because Langgaard had stayed in the Rosengården villa the summer they met. Most famous are his Rosengårdsviser (Rose Garden Songs), which revolves around hopeless love, but also several of Langgaard's string quartets obviously relate to Dora. This is music filled with a deep longing. Quite explicit is his String Quartet no. 6, which ends with variations on a Swedish folk song. "Tell me, young Dora, will you marry this year?"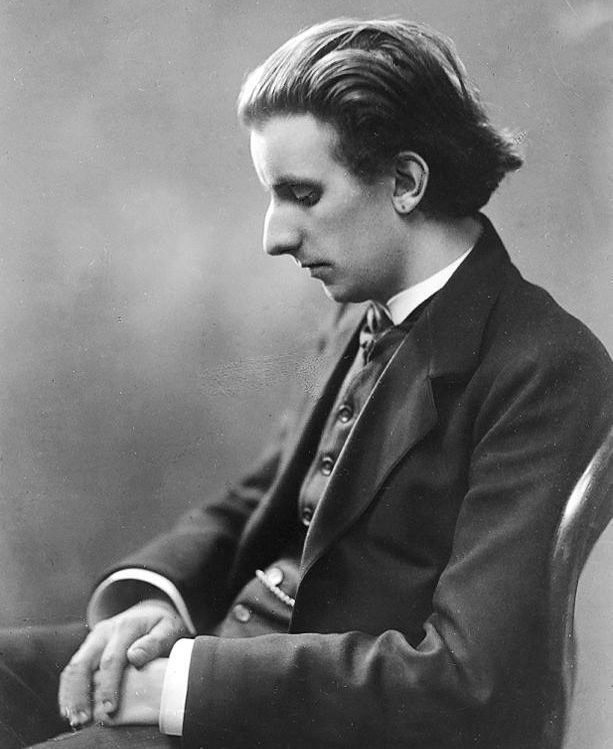 In 1919, Dora gave birth to a son. But tragedy was looming. Dora had suffered from depression in her youth, and full-scale manic-depressive symptoms broke out in 1921. Dora's husband moved to an apartment by himself while Dora's sister took care of their son. Dora was cared for by various people.
Meanwhile, Langgaard was still living with his mother. In 1922, Mrs Langgaard took a young Christian woman, Constance Tetens, under her wing. She moved in with the Langgaards as a housekeeper, fell in love with Langgaard, and Mrs Langgaard began to realize that Constance could potentially become a suitable wife for her son. However, Dora was still on Langgaard's mind – and that same year, during her illness, she suddenly reappeared.
After eight years, Dora and Langgaard now resumed a regular contact. They visited each other, corresponded and went for walks, and when Dora had a phone installed in 1924, they could also call each other. Langgaard's mother demonstratively referred to Dora as "Mrs. Dora Abrahamsen" to emphasize to her son that he didn't have a chance. Meanwhile, the fiercely jealous Constance could do nothing but watch how taken Rued was by the pretty and fascinating rival. Constance even succeeded in reading Rued's private diary, where he referred to Dora as "my love". Mrs Langgaard assured Constance that Rued "did not mean that word as one generally understands it".
In 1923 Langgaard gave a philosophical lecture in the Academicum Catholicum of Copenhagen. Langgaard was not Catholic, but during that period he was drawn towards Catholicism. Dora was too, and she chose to convert. Langgaard did not.
They must have had many common issues at that time and a lot to talk about in general. Not only about their mutual attraction, the religious scams, and family problems, but also about their personal experiences of feeling different. Constance observed it and said to Mrs Langgaard that "there are two souls who go well together."
The situation was tense for all parties. "My state is intolerable," Langgaard noted in March 1924. As a Catholic, Dora could not divorce, and later that year she moved back to her husband. In May 1925, Dora visited Langgaard for what seems to be the last time.
It is not known how far the relationship did develop beyond the social contact mentioned in the sparse notes. Many of the sources have been lost. Someone (probably Constance?) cut out the notebook pages where Dora was mentioned, and no letters between Dora and Langgaard exist. Even her family name has been unknown until today.
The only preserved contact point is the words con anima (soulful), which Dora wrote in the manuscript of Langgaard's Symphony No. 2 around 1913-14. Written in red ink, which usually was for love letters only. Langgaard added in pencil: "Written by Dora".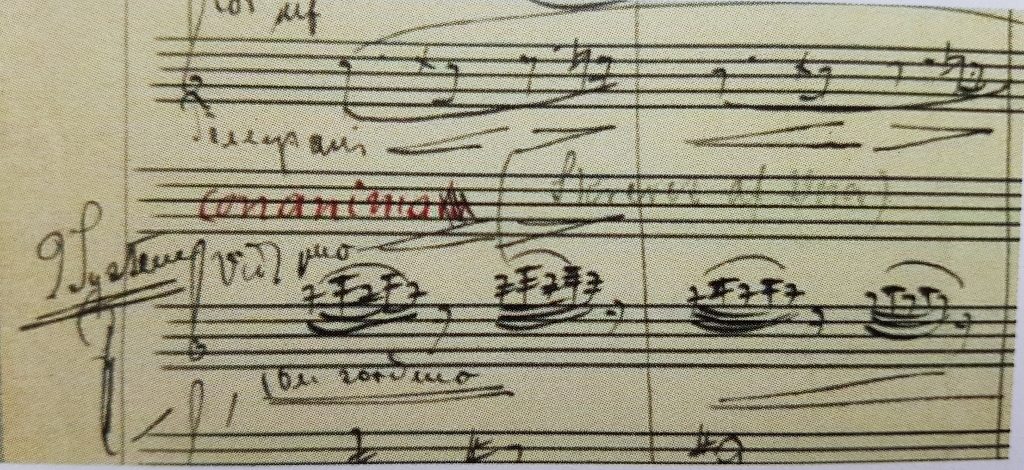 In 1928, Dora's mental condition deteriorated, and in 1934 she was so ill that she was declared incapable. Her husband divorced her and married another woman, who took Dora's son. Dora was now alone, for Langgaard had married Constance in 1927 according to Mrs. Langgaard's wishes. Rued's marriage to Constance remained platonic, though.
When Dora's estranged husband died in 1940, she could marry again after Catholic regulations. But her contact with Langgaard had seemingly been terminated for good, and that year Rued and Constance relocated to Ribe and remained there until Langgaard's death in 1952.
For almost 40 years, Langgaard incorporated the memory of Dora into his music, often using a "Dora leitmotif", taken from one of the songs he wrote in Kyrkhult in 1913. Even in his last symphony, no. 16 from 1951, the motif appears. Other traces are found in the work titles, e.g. the dreamy piano music At the hotel King of Denmark – the hotel's café was one of the places where Dora and Rued probably had met and found peace together.
Dora passed away in 1974 at the age of 83. For many years she had been permanently living at St. Hans Mental Hospital in Roskilde. Her relationship with Rued Langgaard was unknown, and continued to be so even for her closest relatives, until now.
Dansk udgave af teksten kan læses her