27 years after gaining independence, Latvia is still under construction. Concerning the situation for classical music, Latvia is facing the same problem Denmark was troubled by a couple of decades ago: Insufficient presentation, distribution, and export of its rich musical heritage.
Latvia is a country blessed with many musical assets, a central one being the sheer number of excellent musicians. Add to that a true X-factor, known only to a few other places on this planet: Composers are honored and respected by the nation for their work, and classical audiences in Latvia are younger than in most other countries. When it comes to marketing possibilities, there is a fashionable Nordic coolness to Latvia which might help in foreign markets with a better knowledge of Scandinavia than the Baltic states. Now is the time to present Latvian music to the world!
The new Latvian record label SKANI ("Resound"), focusing on Latvian music, is the brainchild of Riga-based clarinetist Egīls Šēfers, a member of Danish-Latvian wind quintet Carion. Ambitions are high, but the first releases have proven very successful. I met with Egīls Šēfers for a talk about his groundbreaking project and dreams.
What is your vision for SKANI?
"We started SKANI by recognizing that a lot of truly great Latvian music is not widely available in the global music market. Audiences know Latvian performers like Mariss Jansons, Andris Nelsons and Elīna Garanča, but no Latvian composers except Pēteris Vasks. Partially this is because this repertoire has not been available as printed scores and recordings up to this point.
When Carion released our first CD album on Dacapo (Carion plays Koppel), I had the opportunity to learn more about this Danish label, its mission and success and I was quite inspired by it. It occurred to me that it is something Latvia also should have. I found a great comrade-in-arms in Ināra Jakubone from Latvian Music Information Centre, and the Latvian centenary in 2018 had several grant programs available that made this launch of a new label possible."
"Our goal is to have a broad spectrum of the best and most significant Latvian classical music of all genres in our catalogue and to make it available to anybody in the world. The new digital platforms that people use today are fantastic tools to achieve this.
We already have 17 albums in our catalogue and plan to add 5 or 6 new releases each year. Some of the first reviews we have had this far, especially form the German market, are of genuine surprise! Critics are amazed that there is still something of importance to discover in classical music, not only from contemporary music but also composers from the romantic era like Emīls Dārziņš, Jāzeps Vītols, Jānis Mediņš, and Alfrēds Kalniņš. We hope that in ten years' time the classical music audience will know and appreciate not only Vasks, but also other Latvian composers thanks to our work."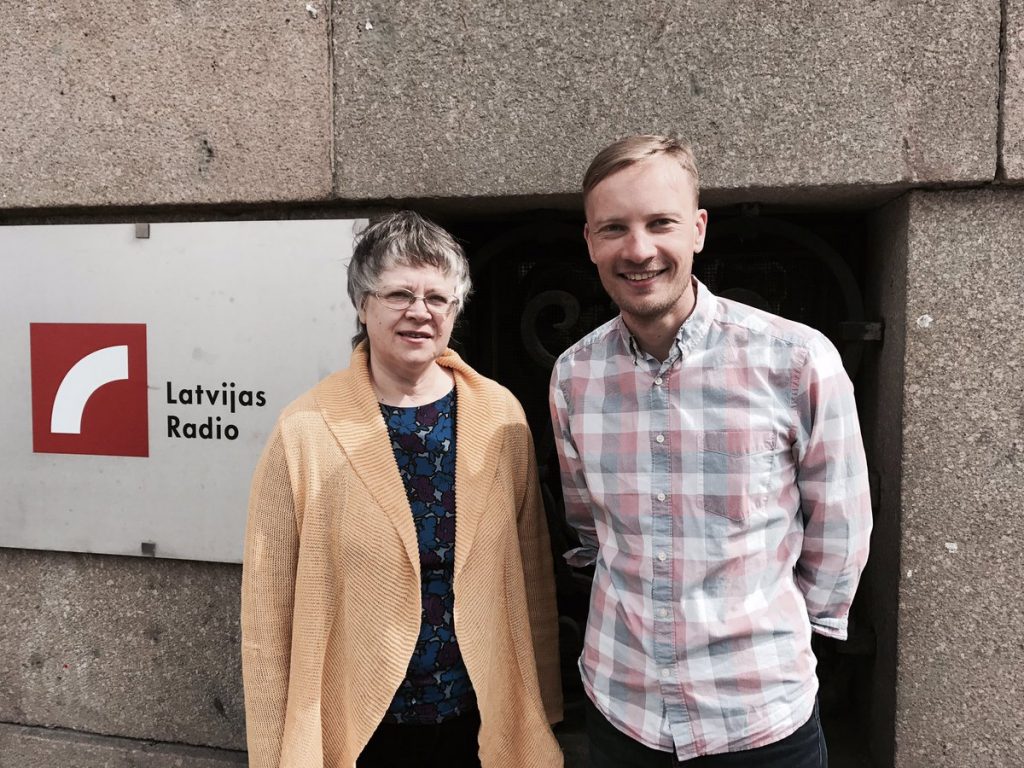 Ināra Jakubone and Egīls Šēfers – on location in Riga
How has Latvian musical life developed since the independence?
"It has undergone a major adjustment, but it's really thriving now. The most important thing that independence gave was complete freedom of expression and the possibility for artists and musicians to travel. On the other hand, it also means adapting to the forces of the music market. Composers had their works censored during Soviet years, but once you were approved by the communists, you had a comfortable, secure, and predictable life. You had to write a praise song to Lenin occasionally, but got lots of benefits in return.
Composers like Vasks, Zemzaris and Plakidis never sold their soul to this devil and they had a real hard time. The independence finally gave them freedom of expression, they could speak their minds openly and forbidden works could finally be performed. Their legal rights got honored and now they get paid for performances and publishing of their works. That wasn't the case during the occupation."
"Musicians of my generation all tried to further their education abroad – a luxury that was not possible before. Many developed international careers and now lead a busy international concert life. A project like Carion with two Danish musicians, one from Sweden of Hungarian origin, and two from Riga would be simply unimaginable even ten years ago, and here we are – one of the most sought after woodwind quintets in the world."
What challenges are Latvian music and musical life facing today?
"Talent drain to the West driven by higher pay is one, as well as lesser attendance in our music schools. When I was a kid in 1980s and 1990s there was not much you could do after school. There were 2 channels on TV and absolutely nothing of interest there, no video games or fancy toys. You either went to sports or to a music school. Perhaps this is the reason why such a small country of 2 million people has so many international classical music stars. For kids, nowadays music is only one of the options they have at their disposal, and they usually choose something easier and "more fun" like hockey, swimming, or programming classes after school."
"The newest generation of musicians is becoming more internationalized. For musicians, it is a good thing – when you listen to the Latvian National Symphony Orchestra in the 1980s and now it is like night and day. Back then it was plagued by poor sound quality and intonation in winds, lax standards of playing together and really, really bad instruments. That is not the case anymore. But for composers many have adapted styles and techniques of their Western mentors and teachers and are losing some of our unique "Latvian" pastoral idiom or sound. But then you have young composers like Ēriks Ešenvalds or Santa Ratniece coming along and you see that unique genome or musical identity we like to call "Latvian"."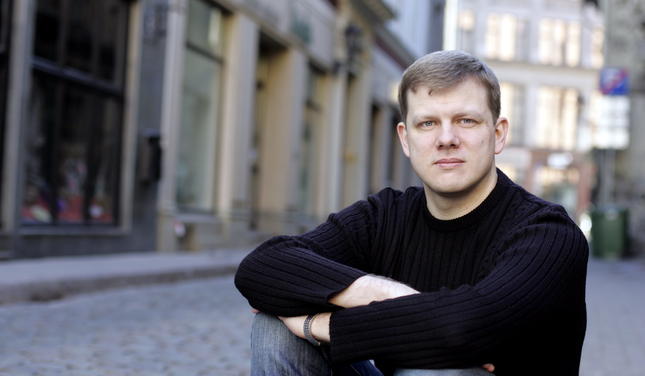 Composer Ēriks Ešenvalds (b. 1977), a pupil of Peteris Vasks 
What are SKANI's artists-and-repertoire plans?
"We started out with one objective: Making the best examples of Latvian classical music available for an international audience. The best choral works, symphonic works, chamber music, lieder. We do not have mercantile goals for our project, we realize the very limited marketability of such a specific field – Latvian, mostly contemporary music. And since we do have to make our distributors worth their while, we do take on recordings of other repertoire by Latvian artists. I don't think this deviates us from our mission, on the contrary – someone who buys an album by Inga Kalna singing lieder by Richard Strauss might really appreciate the way she found programming Jānis Mediņš along with it."
"Last week we recorded the second album with Latvian National Symphony Orchestra. At the beginning of the recording session of Ivanovs' Symphony No. 5, one of the best symphonic works by Baltic composers, I stood there and realized – it all started with an idea in my head, and now everyone is so into it! Nearly 100 people: Orchestra, conductor, recording production crew, entire staff and management, photo and video crew, later it will be editing and mastering, text authors and translators, designers and manufacturers. All these people doing their best for the common goal I had the fortune to formulate and gain financial support for. There is something very satisfying about starting with an idea and follow it all the way through to fruition."
How do you cope with adding an office job to your career as a performing artist?
"Oh, this is not an office job at all! The borders between stage and beyond-the-stage work in arts are fusing. Sometimes a musician is also a composer, producer, manager, agent, arranger, designer, programmer, fashionista, or even a master craftsman. But one thing he will never be – his own audience. If there is audience for our art, we will persist."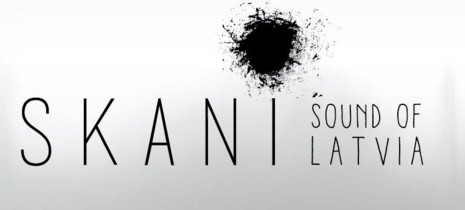 SKANI's website here